Courses
TMJ Remodeling, Malocclusions and Splint Therapy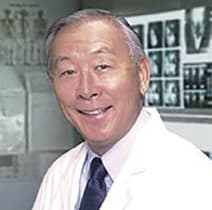 Terry T. Tanaka, DDS
Time:

1:30 pm - 5:00 pm
Code:

F22
Cost:

$25/$35 after Sept. 30
Recommended for: Dentists | Subject: TMJ | CE Credits: 3
Course Description:
It is an unintended phenomenon that as the TMJs discs become thinner and perforate due to adverse loading forces, arthritis, and other factors, the condyles and eminentia remodel and malocclusions evolve in adults. How and why TM Joints remodel and how the restorative dentist can manage the malocclusions with the proper appliances (splints) will be presented. How to prevent and manage anterior, posterior, and unilateral open-bites, open contacts, tooth wear, and fractured restorations will be the objectives of this program. This program will feature fresh cadaver dissections of TMJs from Dr. Tanaka's research studies.
Course Objectives:
Understand how remodeling of the TMJ structures affects occlusion.
Review guidelines on how to Triage TMDs and occlusal disorders.
Discuss advanced guidelines for restorative and prosthodontic treatment planning.
>
Go Back