Courses
Problem Solving Guidelines for Restorative Dentists: Why Do We Need Them?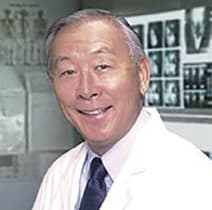 Terry T. Tanaka, DDS
Time:

8:00 am - 11:30 am
Code:

F10
Cost:

$25/$35 after Sept. 30
Recommended for: Dentists | Subject: TMD | CE Credits: 3
Course Description:
We may think that the new technology is great but the dental problems are still strangely familiar; open contacts, tooth wear, fractured veneers, open-bites, and even TMDs are still with us. The questions are the same but the answers may require more current science in this digital age and will be presented in this revealing interactive program using "Advanced Guidelines" followed by actual "Patient Rounds" of patient histories, CBCTs, and casts that will allow everyone to apply the new guidelines to the new problems.
Format: The guidelines will be presented first and then everyone will be asked to apply them to clinical patient problems and compare notes and Tx Plans with their friends. Bring your pens, paper, and your own problem patient histories and casts – this will be a fun and exciting program!
Course Objectives:
Provide advanced treatment planning guidelines for restorative dentists.
Review a science-based explanation of tooth wear and abfractions.
Discuss guidelines on how to triage restorative and prosthodontic problems related to TMDs disorders.
Review evidence on why anterior repositioning splints can cause malocclusions.
>
Go Back